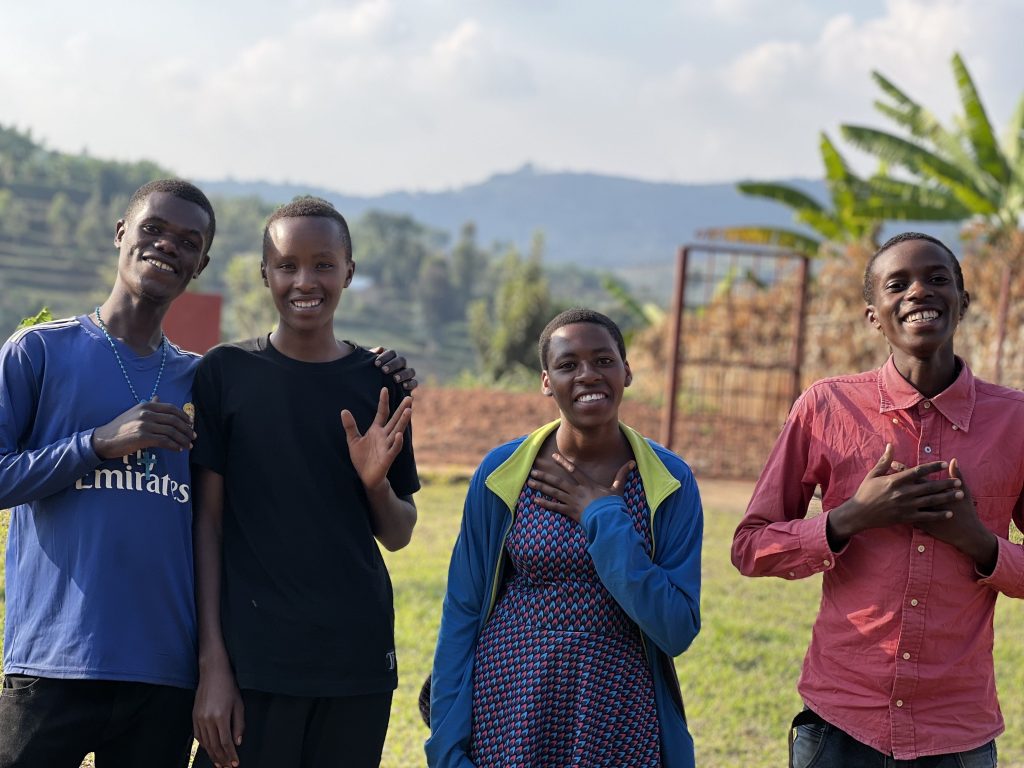 Secondary School Sponsorship Program
MAD4Africa's Umuhanga* Education Fund offers scholarships to school students registered at G.S. Rusuzumiro and/or G.S. Muganza School, Nyaruguru District who have been offered a place at one of Rwanda's prestigious government boarding schools for the last three years of secondary school, but do not have the financial means to accept the offer.
Scholarships typically last three years and cover school fees, travel expenses and most living costs e.g. uniform, shoes, tooth brush, hair brush etc.
MAD4Africa is a volunteer based organisation so 100% of your donation goes towards supporting your student.
*Umuhanga means bright, clever and smart in Kinyarwanda.
What is the approximate cost?
Approx. GBP £325 per year, depending on the boarding school and type of course your student gets offered e.g. teaching, sciences, vocational training, public works etc.
How long is the commitment?
Typically three consecutive years and we ask that fees are paid annually in advance so students can finish their secondary education without interruption.
We understand, however, that a sponsor's circumstances may change so should this happen please just let us know so we can continue to plan our budget.
Who selects the students?
The local Head Teachers select students based on financial need and academic merit.
Can I expect to hear about my student's progress?
Yes, you can expect to receive a copy of your students' school report, a letter and a photo at the end of each term (subject to a photo camera being around!).
When would I need to pay?
We ask that fees are paid annually in advance by 1st September each year so students can commence school on time in late September (dates vary by school each year).
How do I pay?
You can pay for your student here . Kindly please quote the reference: UMUHANGA.
If you are a UK taxpayer, please consider boosting your gift by allowing us to claim Gift Aid on your donation at 25p for every £1 you donate.
And lastly….
Thank you for reading about out Umuhanga Education Fund – moving a young person out of poverty through education is life-changing for a student and rewarding for you. If you have any questions, or would like to sponsor a student, please kindly contact us on info@mad4africa.com.
Thank you!
Team MAD4Africa