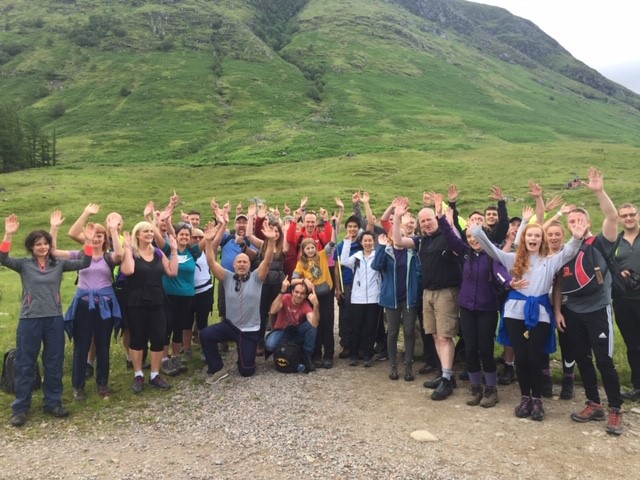 In 2013, a team of 13 people from Barclays Bank, lead by Deborah Page, Mark Hutchison and Liana Johnstone, travelled to Uganda as part of a Make a Difference 4 Africa charity visit . The aim was to help build a school for orphans and provide medical supplies to the local health centre. The group raised £50,000 through various charity events in the year running up to the trip, such as a Ben Nevis climb, bake sales and raffles.
The Uganda trip was a life-changing experience for the team as they worked with local people to help build the school and assist at the medical centre with vaccinations.  Please click here if you'd liked to see a snapshot of their incredible trip.
Following this visit, Mark and Liana committed to support three boys who had lost their parents. With the help of friends in Uganda they registered the boys in a school that offered boarding facilities as the children did not have homes to go to. They have supported the boys for over six years now and have watched them flourish and grow.
Mark took part in no less than THREE ultra marathons in 2018  – The Highland Fling, The West Highland Way Race and the The Devil O' the Highlands. The races took part in the Scottish Highlands and have a combined elevation of 28,000ft – the equivalent of running Mount Everest! This was an incredible challenge requiring massive commitment. R.E.S.P.E.C.T. Mark! 
If you would like to help support the Barclays Uganda Project please kindly help the team by donating here.