Diogene Murwanshyaka, lead physiotherapist at ASFA Physiotherapy Centre works alongside a small team comprising one Physio Assistant, and five carers. The team treat  10-12 paediatric inpatients,  a small number of adult outpatients and since the program commenced have overseen care in the community for a total of 174 patients. 
We see children with developmental delays and disabilities including cerebral palsy, club foot, Down's Syndrome, genu valgum, autism, club foot, trauma, cerebral malaria and many congenital syndromes.  
Hunt Physiotherapy, founded by Kate Hunt, was accredited by the Rwandan Allied Health Professionals Council in May 2018 as an official provider of Continuing Professional Development (CPD). Together with local courses,  ASFA Physio staff are therefore well placed to stay at the forefront of their field with annual CPD lectures by Hunt Physiotherapy, despite the centres remote location. 
There is huge demand for physiotherapy services in the Muganza area and we were bursting at the seams in our old space – an area within the ASFA Centre multi-purpose hall.  
We started construction started in September 2019 to build a new, dedicated physiotherapy and rehabilitation centre for this community. Please read ASFA Future to learn more about our exciting plans and follow us on Instagram for regular project updates. Thank you!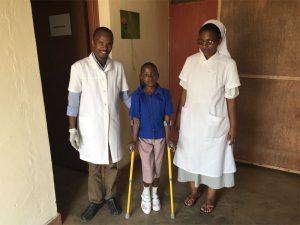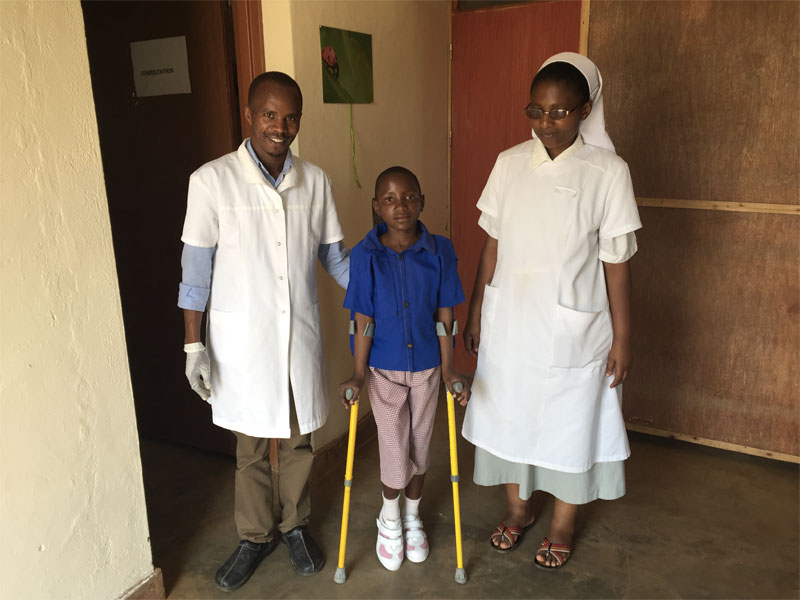 ASFA Physio is a place where…
The physio team provide full-time treatment and care for a number of paediatric inpatients on a short-term basis
Parents learn to incorporate the practice of new skills into everyday life
Carers and parents are taught 'hands on' tools to help their children develop and achieve their potential
The needs of the whole person are considered including communication, social and physical skills
Children and adults are actively involved with their own learning
 We know that, with the right help, people can achieve wonderful things. This message is the foundation of everything we do at ASFA
ASFA is the only centre (we think!) in Rwanda that provides physiotherapy treatment through play. Focusing on developing gross motor skills such as rolling, sitting, crawling, kneeling, standing and walking, the aim is to facilitate each patient's normal development and independence.
A stimulating environment is created with toys and therapy equipment and different learning activities are devised to meet the treatment needs of each child. Supporting parents and carers to carry on play therapy principles at home is a vital part of what we do as well as building a supportive network for families of disabled children.
Please click on our case histories to learn about some life-changing results.
ASFA's projects and facilities
Inpatient accommodation
For those travelling from remote villages for treatment and medical assistance, ASFA provides accommodation for inpatients and our full-time carers.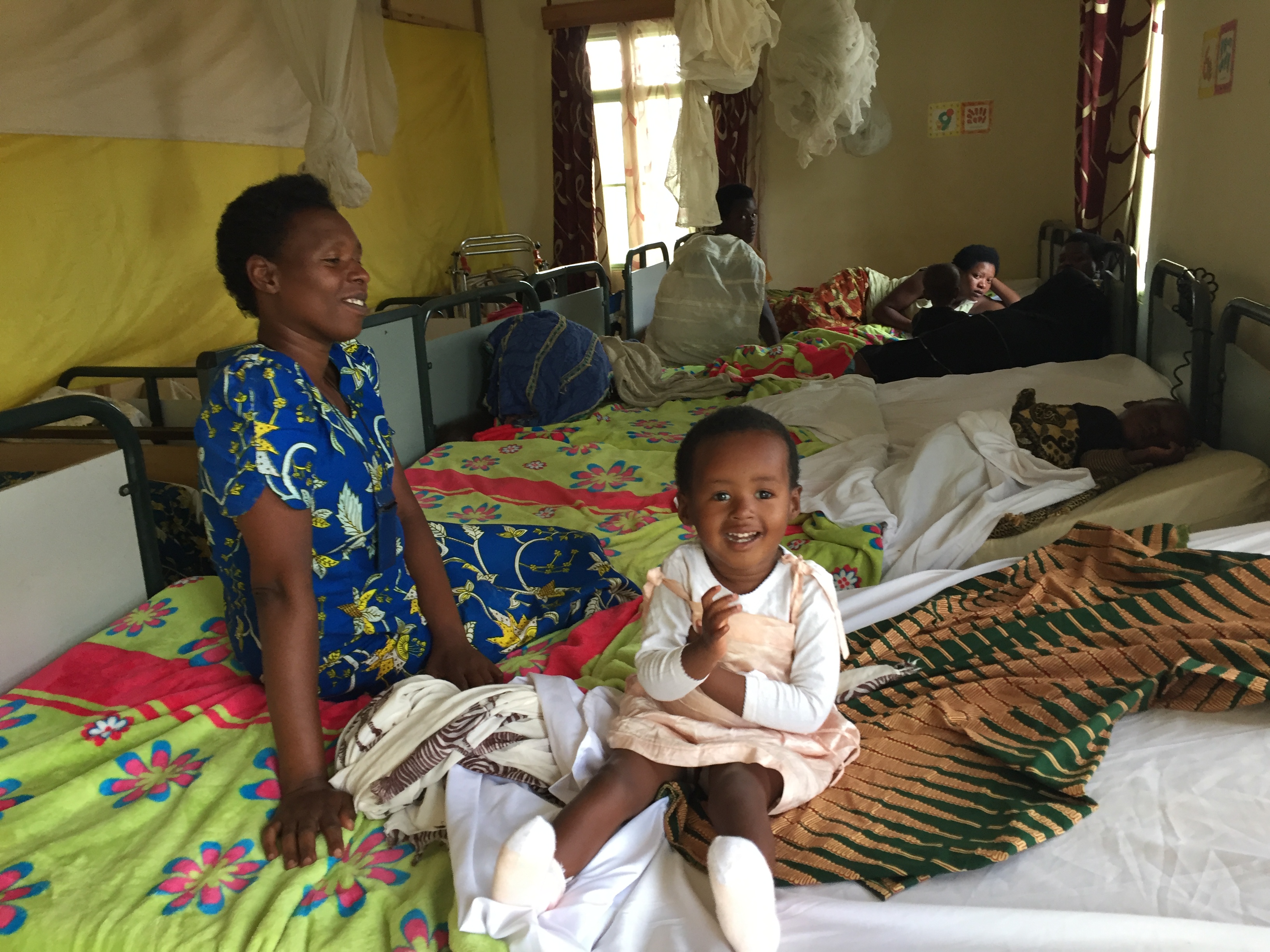 Sewing courses
ASFA runs year-long sewing courses to give young women the chance to learn a skill and, ultimately, the ability to earn a living.
To date, 10 women have graduated from the programme. Of these, five now own their own sewing machine and work full time, one hires a machine when she has freelance work and four work on a freelance basis and use the ASFA machines when needed. 
ASFA currently has five students doing the course and demand for places is high. Having started life on the verandah at ASFA, the course has now moved to a dedicated space close to the Muganza high street where the students can sell their products and services more easily.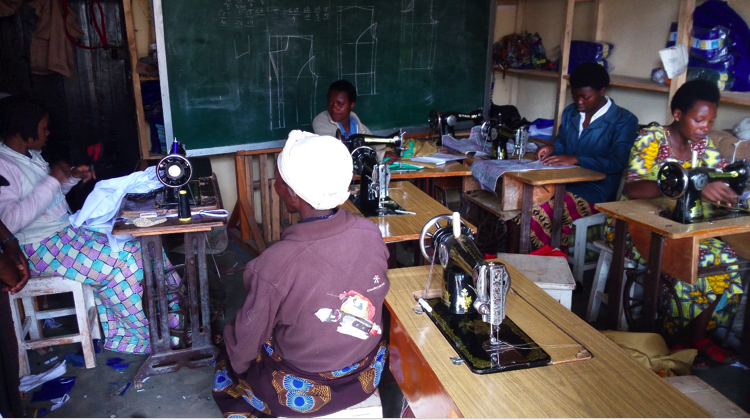 It costs approximately £80 to buy a sewing machine which allows a graduate to be income generating immediately.
Crops
ASFA grows crops including bananas, avocados, strawberries, beans, cabbages, potatoes, sweet potatoes and the most delicious passion fruit in the surrounding fields.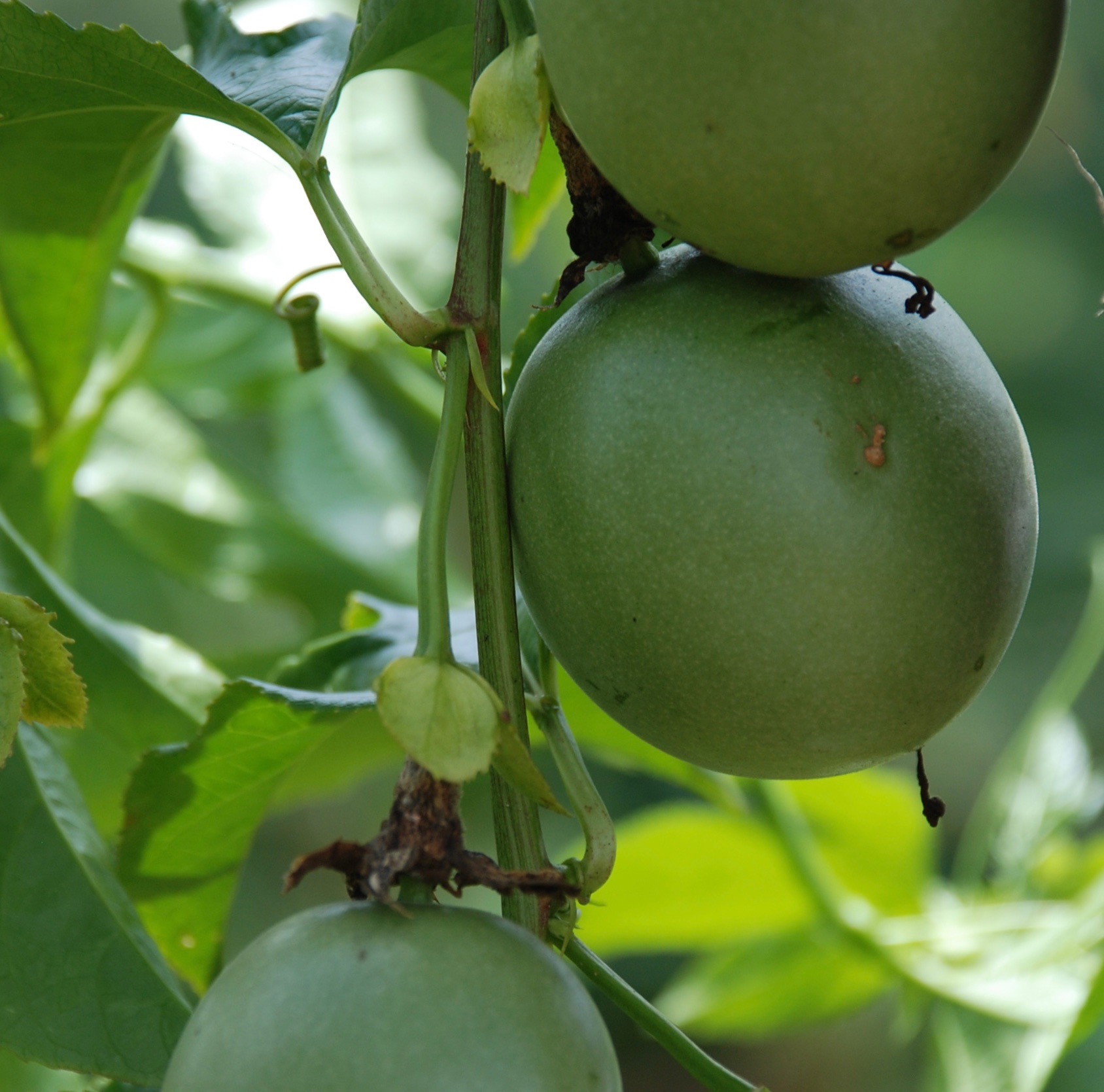 It costs approximately £5 to buy a selection of seeds to cultivate.
Staff and community education classes
Malnutrition has long been a pressing issue in Rwanda. ASFA runs classes on how to sow crops more efficiently and how to cook to maximise nutritional value. 
Continued Professional Development and Safeguarding (Child Protection) courses
Visiting UK teachers and physios have run annual CPD sessions since 2014 and our UK physio's became accredited providers to the Rwandan Allied Health Professions Council in May 2018.
ASFA Physio staff hold safeguarding (child protection) sessions every month and the topic is on the agenda at weekly staff meetings.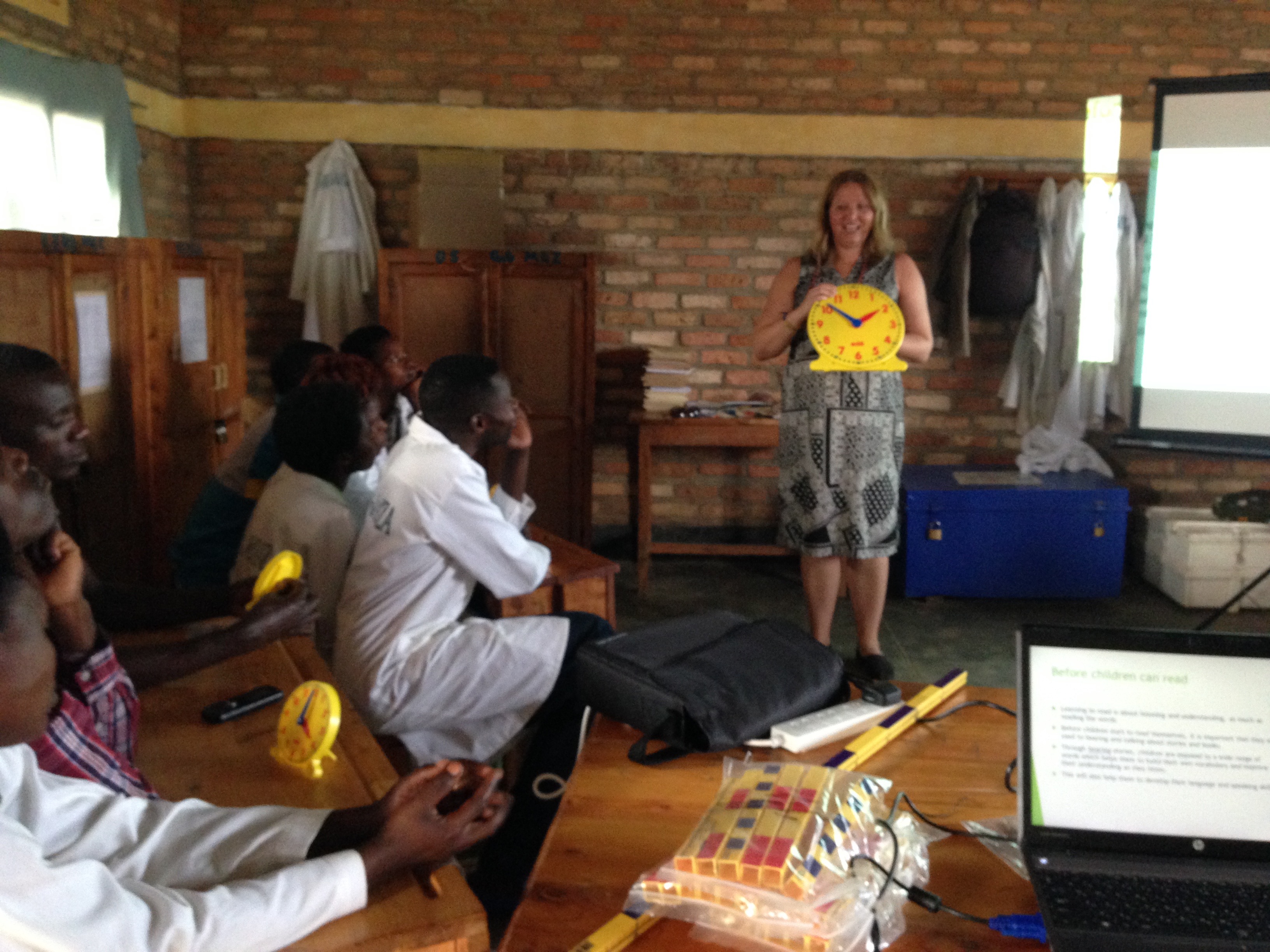 Animal husbandry programme
Local residents are given one pig, commit to pass on the first female offspring from their animal to another local family and agree to provide training for its care. So far, 11 families have benefitted from the programme with families with disabled children registered at ASFA being given preference. Farmers who complete the training successfully are often able to provide better nutrition for their families, take out basic health insurance, send their children to school, raise income from produce and often buy further livestock.
(This program is currently on hold due to the construction of ASFA Physio).
50 chickens lay eggs to help feed ASFA staff and inpatients. As with the milk, excess eggs are sold at market to generate income.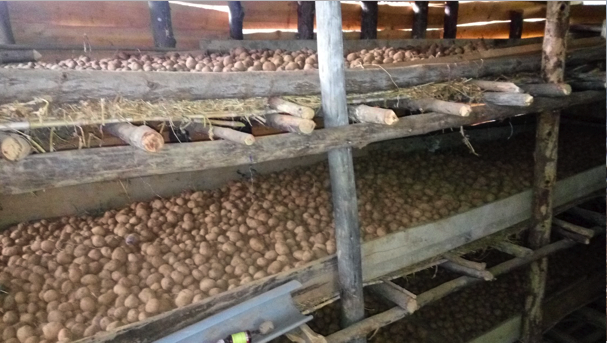 It costs approximately £10 to buy a chicken.
Guest accommodation and catering
ASFA has four guest bedrooms with ensuite facilities and full board for visitors. This is an income-generating project and is available to volunteers, NGO workers and visitors to the area.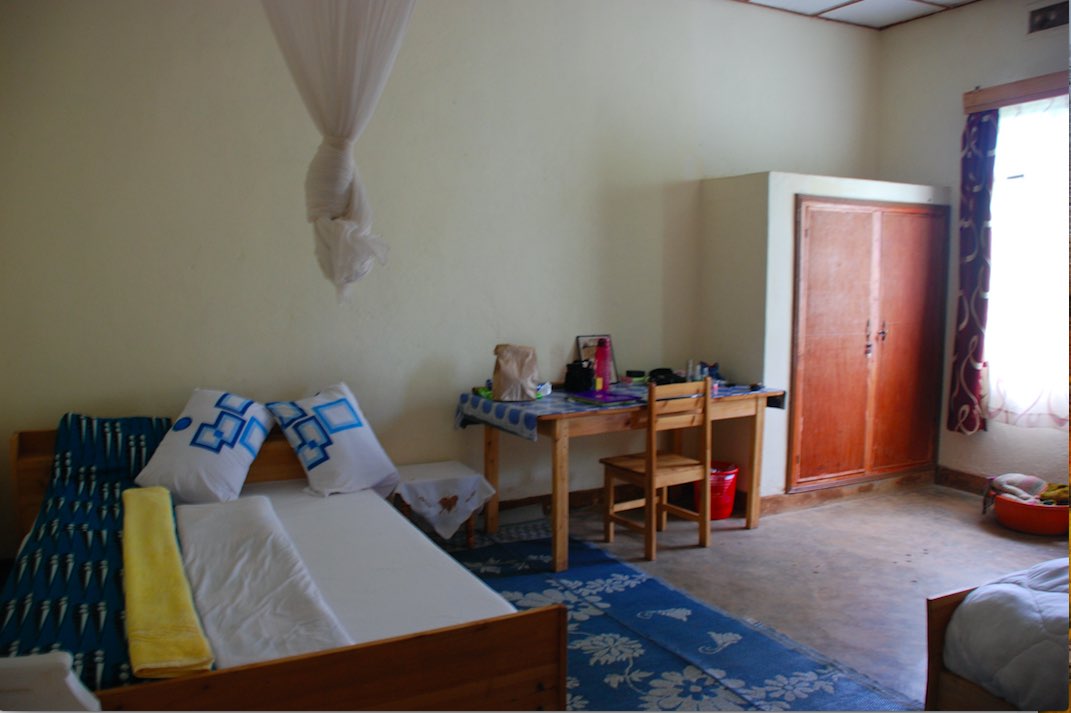 Cultivation of fruit and vegetables and basic animal husbandry (pigs, cows and chickens) also contribute to the project's sustainability with excess produce sold in the local community.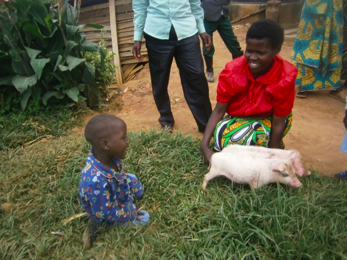 It costs approximately £40 to buy a pig.
In addition to the pig scheme, ASFA currently has six dairy cows whose milk is given to inpatients. Excess milk is sold at market to generate income and any by-products used as compost used to help cultivate the crops.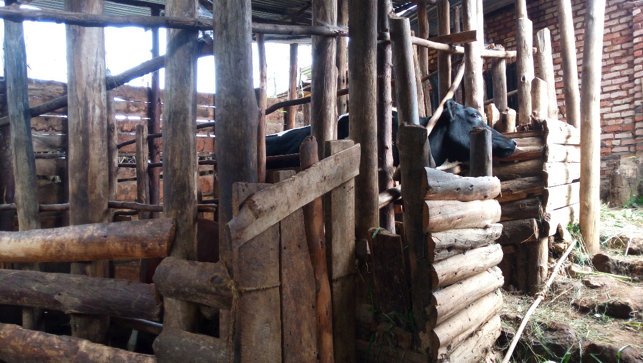 It costs approximately £500 to buy a cow.
ASFA's large multi-purpose hall can be hired out for events, with income earned from catering services.
2,500 school lunches (2016)
1 school library with four bookcases (2017)
1 washroom building for girls with sick bay, shower and toilets (2017)
1 large retaining wall (2017)
8 new toilets (2017)
Connection of mains electricity to classrooms (2014)
Delivery of Book Aid International books from Kigali (2017, 2019)
Over a 1,000 health insurance cards (2018, 2019, 2020)
3 lightening rods (2018)
243 lunch plates (2016)
1,200 pencils
10 footballs and some bouncy balls
1 sewage pump system (2015)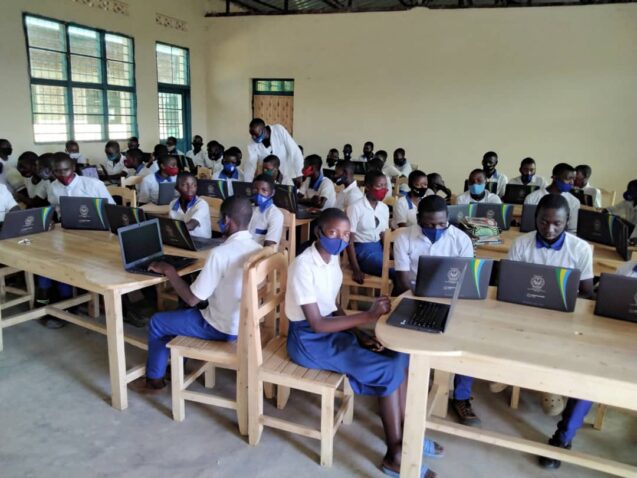 14 in-classroom library corners with books (2015)

860 school uniforms (2016, 2018)

200 items of sports kit from National Tennis Association

300 sharpeners (2016)

300 erasers (2016)
Teacher training resources (2015)
TV (2017)
1 mobile science lab (2016)

1 black/white photocopier (2010)

printer toner cartridges (2014)

2 laptops (2015)

2 iPads (2015)

Repointing brick walls in classrooms (2015)

Numeracy, science & literacy resources (2015)

1 projector and screen (2015)

4 mobile phones (2015)

2  SmartClassrooms ( March 2020)

SmartClassroom 100 chairs and 20 tables (Sept 2020)
2 library book cases (Dec 2020)
Teaching resouces ( March 2021)
Colour photocopier (March 2021)
We're fundraising!
Be part of our life-changing projects and Make a Difference today
UK registered charity number: 1127976